LIXTE, Netherlands Cancer Institute, and Oncode Institute to Expand Collaboration
Extension Agreement Follows Successful Two-Year Collaboration in Colon Cancer
PASADENA, CA, Oct. 16, 2023 (GLOBE NEWSWIRE) -- LIXTE Biotechnology Holdings, Inc. (Nasdaq: LIXT and LIXTW) announced that it has signed an agreement to expand its collaboration with the Netherlands Cancer Institute (NKI) and Oncode Institute to study drug synergies of LIXTE's lead clinical compound, LB-100, with immunotherapy in various cancers. The new agreement also will seek to find synthetic lethal combinations in additional cancer types.
The two-year extension agreement follows successful collaboration during the past two years to identify the most promising drugs to be combined with LB-100 for treating colon cancer, as well as to identify the specific molecular mechanisms underlying the identified combinations in order to provide a rationale to test these combinations in clinical trials.
NKI, based in Amsterdam, Netherlands, is among the world's leading comprehensive cancer centers. Oncode Institute, headquartered in Utrecht, Netherlands, is a major independent cancer research center dedicated to translating research into practice and bringing discoveries into a clinic setting more quickly.
NKI's René Bernards, Ph.D., and his group – using genome-wide functional genetic techniques to identify effective drug combinations, new drug targets and mechanisms of resistance to cancer drugs – have identified a number of drug combinations that are now approved for patients or in advanced clinical development. Prof. Bernards is a professor of molecular carcinogenesis and has been a member of LIXTE's board of directors since June 2022.
"We are excited to continue and extend our work with LIXTE on additional types of cancer, as we look to identify the most powerful drug combinations of LB-100 for various cancer therapies," Prof. Bernards said. "In addition, we look forward to working with LIXTE to investigate the molecular mechanism of synergy of LB-100 with immune checkpoint therapy and testing of novel PP2A inhibitor molecules in cancer models."
Bas van der Baan, the recently appointed Chief Executive Officer and President of LIXTE, added, "The collaboration with Prof. Bernards and his team provides us with unique insights in our efforts to identify promising therapy combinations for LB-100 and a more targeted approach to cancer treatment."
About LIXTE Biotechnology Holdings, Inc.
LIXTE Biotechnology Holdings, Inc. is a clinical-stage pharmaceutical company developing a new class of cancer therapy called PP2A inhibitors. The Company's innovative approach enhances the efficacy of both chemotherapy and immunotherapy, potentially providing new treatment options for patients. At the core of the Company's therapy is LB-100, the Company's proprietary compound that acts as an inhibitor of the PP2A phosphatase with a favorable toxicity profile. LB-100 promotes the production of neoantigens and cytokines, boosts T-cell proliferation, and disrupts the DNA repair mechanisms of cancer cells, potentially improving treatment outcomes. The Company is conducting multiple clinical trials for solid tumors with unmet medical needs. LIXTE's unique approach has no known competitors and is covered by a comprehensive patent portfolio.
Additional information about LIXTE can be obtained at www.lixte.com and by reviewing the Company's filings with the United States Securities and Exchange Commission at https://www.sec.gov.
About Netherlands Cancer Institute, Amsterdam
Netherlands Cancer Institute, founded in 1913, is among the world's best comprehensive cancer centers, combining world-class fundamental, translational, and clinical research with dedicated patient care. Initiatives to promote excellent translational research have been recognized by the European Academy of Cancer Sciences, when they designated NKI as a 'Comprehensive Cancer Center of Excellence in Translational Research.' For more information, visit www.nki.nl.
About the Oncode Institute, Utrecht
Oncode Institute is an independent research organization dedicated to understanding cancer and translating research into practice. The Institute strives for a future in which everyone can survive cancer with the best possible quality of life. With this vision in mind, it joins forces with 12 research institutes across the Netherlands, bringing together some of the leading fundamental cancer researchers in the country, supporting them in developing and translating breakthrough discoveries into new diagnostics and treatments for cancer patients. Oncode Institute sits at the interface between academic research, clinicians, and industry, and includes the active participation of patients - taking an integrated approach focused on three fundamental pillars: scientific excellence, collaboration and valorization. For more information, visit www.oncodeinstitute.nl.
Forward-Looking Statements
This announcement contains certain forward-looking statements within the meaning of Section 27A of the Securities Act of 1933, and Section 21E of the Securities Exchange Act of 1934. For example, statements regarding the Company's financial position, business strategy and other plans and objectives for future operations, and assumptions and predictions about future activities, including the continuing development of proprietary compounds, the planning, funding, coordination and potential results of clinical trials, and the patent and legal costs to protect and maintain the Company's intellectual property worldwide, are all forward-looking statements. These statements are generally accompanied by words such as "intend," anticipate," "believe," "estimate," "potential(ly)," "continue," "forecast," "predict," "plan," "may," "will," "could," "would," "should," "expect" or the negative of such terms or other comparable terminology. The Company believes that the assumptions and expectations reflected in such forward-looking statements are reasonable, based on information available to it on the date hereof, but the Company cannot provide assurances that these assumptions and expectations will prove to have been correct or that the Company will take any action that the Company may presently be planning. However, these forward-looking statements are inherently subject to known and unknown risks and uncertainties. Actual results or experience may differ materially from those expected or anticipated in the forward-looking statements. Factors that could cause or contribute to such differences include, but are not limited to, regulatory policies, available cash, research results, competition from other similar businesses, and market and general economic factors. This discussion should be read in conjunction with the Company's filings with the United States Securities and Exchange Commission at https://www.sec.gov.
# # #
For more information about LIXTE, Contact:
info@lixte.com
General Phone: (631) 830-7092
Investor Phone: (888) 289-5533
Or
PondelWilkinson Inc. Investor Relations
pwinvestor@pondel.com
Roger Pondel or Laurie Berman: (310) 279-5980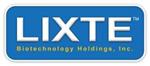 Source: Lixte Biotechnology Holdings, Inc.

Released October 16, 2023