LIXTE Appoints Bas van der Baan as President and Chief Executive Officer
Biotechnology Veteran Bas van der Baan Brings Precision Oncology Expertise;
Founder John S. Kovach Named Executive Chairman
PASADENA, CA, Sept. 26, 2023 (GLOBE NEWSWIRE) -- LIXTE Biotechnology Holdings, Inc. ("LIXTE" or the "Company") (Nasdaq: LIXT and LIXTW), a clinical stage biotechnology company developing a novel class of cancer therapy called PP2A inhibitors, announced that Bas van der Baan has been named as President and Chief Executive Officer of the Company, and as Vice Chairman of the Board of Directors, effective as of September 26, 2023. He has been a member of LIXTE'S Board of Directors since June 2022. Mr. van der Baan succeeds John S. Kovach, M.D., 87, who founded the Company in 2005 and was named Executive Chairman. Dr. Kovach will continue as the Company's Chief Scientific Officer. Both Dr. Kovach and Mr. van der Baan will continue in their roles as members of the Board of Directors of LIXTE.
Mr. van der Baan, 51, has more than 20 years of experience in the biotechnology industry, with a key focus on oncology and diagnostics. Most recently, he was the Chief Clinical and Business Development Officer of Agendia, Inc. in Irvine, California and Amsterdam, Netherlands. In that role, Mr. van der Baan was instrumental in the initiation and execution of numerous clinical trials that led to full commercialization and adoption of precision molecular oncology diagnostics. He initiated the launch of Agendia's business operations in the United States and has broad knowhow in clinical development, both in the United States and in Europe.
"Bas has extensive expertise managing products from clinical development to commercialization, and along with his involvement in establishing partnerships with pharmaceutical companies, he will be highly valuable to LIXTE in the next phase of the Company's development," said Dr. Kovach. "I look forward to working closely with Bas in my new role as Executive Chairman, as we continue to focus on expediting the clinical development of our promising lead compound, LB-100."
"During my tenure serving on the Board of Directors, I have worked with the entire LIXTE team and am impressed with the progress made with LB-100. I am honored and delighted to accept this position with LIXTE as the Company continues its journey through the clinical trial process," Mr. van der Baan said. "I look forward to leading LIXTE in its mission to improve medical outcomes for patients undergoing various chemotherapies and immunotherapies, and to establishing and commercializing what we believe to be the significant clinical potential of LB-100."
About LIXTE Biotechnology Holdings, Inc.
LIXTE Biotechnology Holdings, Inc. is a clinical-stage pharmaceutical company developing a new class of cancer therapy called PP2A inhibitors. The Company's innovative approach enhances the efficacy of both chemotherapy and immunotherapy, potentially providing new treatment options for patients. At the core of the Company's therapy is LB-100, the Company's proprietary compound that acts as an inhibitor of the PP2A phosphatase with a favorable toxicity profile. LB-100 promotes the production of neoantigens and cytokines, boosts T-cell proliferation, and disrupts the DNA repair mechanisms of cancer cells, potentially improving treatment outcomes. The Company is conducting multiple clinical trials for solid tumors with unmet medical needs. LIXTE's unique approach has no known competitors and is covered by a comprehensive patent portfolio.
Additional information about LIXTE can be obtained at www.lixte.com and by reviewing the Company's filings with the United States Securities and Exchange Commission at https://www.sec.gov.
Forward-Looking Statements
This announcement contains certain forward-looking statements within the meaning of Section 27A of the Securities Act of 1933, and Section 21E of the Securities Exchange Act of 1934. For example, statements regarding the Company's financial position, business strategy and other plans and objectives for future operations, and assumptions and predictions about future activities, including the continuing development of proprietary compounds, the planning, funding, coordination and potential results of clinical trials, and the patent and legal costs to protect and maintain the Company's intellectual property worldwide, are all forward-looking statements. These statements are generally accompanied by words such as "intend," anticipate," "believe," "estimate," "potential(ly)," "continue," "forecast," "predict," "plan," "may," "will," "could," "would," "should," "expect" or the negative of such terms or other comparable terminology. The Company believes that the assumptions and expectations reflected in such forward-looking statements are reasonable, based on information available to it on the date hereof, but the Company cannot provide assurances that these assumptions and expectations will prove to have been correct or that the Company will take any action that the Company may presently be planning. However, these forward-looking statements are inherently subject to known and unknown risks and uncertainties. Actual results or experience may differ materially from those expected or anticipated in the forward-looking statements. Factors that could cause or contribute to such differences include, but are not limited to, regulatory policies, available cash, research results, competition from other similar businesses, and market and general economic factors. This discussion should be read in conjunction with the Company's filings with the United States Securities and Exchange Commission at https://www.sec.gov.
For more information about LIXTE, Contact:
info@lixte.com
General Phone: (631) 830-7092
Investor Phone: (888) 289-5533
or
PondelWilkinson Inc. Investor Relations
pwinvestor@pondel.com
Roger Pondel or Laurie Berman: (310) 279-5980
Attachment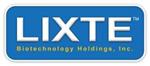 Source: Lixte Biotechnology Holdings, Inc.

Released September 26, 2023